Thoughts on Excellence Free E-Newsletter Series
Volume 20, Issue No. 24b
May 15, 2023
By Dan Coughlin
Listen to this Article
Download file in MP3 format.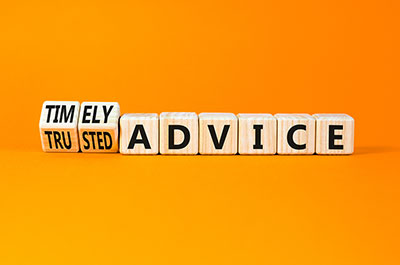 By the time you are in your 70s, you've been through the Explorer, Young Pioneer, Young Leader, Empowered and Responsible, Crossroad Choices, and Maturity Stages. You have experienced much of what life has to offer.
And now you have truly entered The Sageing Stage.
Sageing is a word I learned from Gail Sheehy in her powerful book, New Passages. People are now moving from The Mature Stage, where they are applying their wisdom to better their own lives, to The Sageing Stage, where they are offering their wisdom to help other people's lives.
In the Merriam-Webster Dictionary, a sage is defined in the following ways:
one distinguished for wisdom
a mature or venerable person of sound judgment
proceeding from or characterized by wisdom, prudence, and good judgment
wise through reflection and experience
Those definitions look pretty darn good to me.
I recently taught an 8-month course that met bi-weekly. 5 of the 10 students were over 70 years old. I think it's fair to say I learned a great deal more from them when they shared their experiences and perspectives than they learned from me. Each of them was able to offer practical wisdom from their experiences in parenting, the business world, grandparenting, and the variety of trials and tribulations they have dealt with in their lifetime.
If are younger than 70, I encourage you to invest the energy necessary to build relationships with people in their 70s. Try to interact with them regularly. Try to get them into one-on-one situations. Tap into their minds. Ask a single question and sit back and listen. This is quite literally like taking a Masters Course on Life.
If you are in your 70s, I encourage you to proactively share your wisdom. Telling people what to do can really annoy them. Sharing your thoughts on a variety of topics can be welcomed. For example, you could write short essays on a wide variety of topics like marriage, parenting, working, saving, spending, investing, caring for yourself, and caring for yourself.
You could self-publish those essays into a booklet and share them with others.
You could record those essays and post them on a website, or send the audio recordings to people you know.
You could ask to speak at a variety of gatherings to share your thoughts on a topic. You could speak at local high schools or colleges to the students of faculty. You could speak at community gatherings or religious organizations.
I really encourage you to go past your comfort zones to gain opportunities to share your perspective. The world, or some part of it, will be better off. You've spent a lifetime developing mature wisdom, and the world will be much better off because you share it with others.
The Sageing Stage is like the best part of a fruit. It tastes the best and is the healthiest for you. We need to tremendously value the perspective of people in The Sageing Stage. They have enormous waves of value for us to receive if we are just wise enough to understand that and to ask them for their perspective.
---
Republishing Articles
My newsletters, Thoughts on Excellence, have been republished in approximately 40 trade magazines, on-line publications, and internal publications for businesses, universities, and not-for-profit organizations over the past 20+ years. If you would like to republish all or part of my monthly articles, please send me an e-mail at dan@thecoughlincompany.com with the name of the article you want in the subject heading. I will send you the article in a word document.