Thoughts on Excellence Free E-Newsletter Series
Volume 20, Issue No. 24a
May 1, 2023
By Dan Coughlin
Listen to this Article
Download file in MP3 format.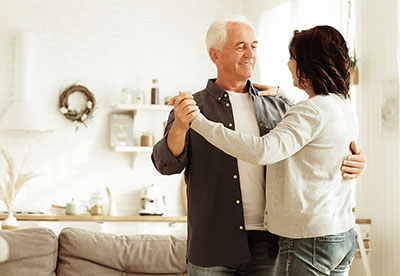 One of the most surprising things I have learned in my life is how long it takes for a person to really reach maturity.
When I was in my 20s, I thought by the time I was 40 I would be mature. When I hit 40, I realized how immature I was and how immature other people in their 40s were as well.
Only in the last few years have I really realized that true maturity in terms of perspective on a whole host of topics comes for so many of us in our 60s. Many friends have told me that life starts at 60. I think what they mean is that enough life has been lived for these people to see topics like vocation, friendship, marriage, family, parenting, taking care of parents, spending, investing, spirituality, and so much more in a much more nuanced and understanding way.
In this stage, you have wisdom you haven't had before. Here are a few questions to consider:
How can you apply that wisdom in your professional life to make your impact even better than before?

How can you apply that wisdom in your family relationships to make them even better than before?
How can you apply that wisdom to take better care of yourself mentally, physically, emotionally, financially, and spiritually?
How can you apply that wisdom to take better care of your friendships and your impact in your community?
You potentially have a lot of life still in front of you. You have hard-earned wisdom that has gelled into a high degree of maturity.
How can you leverage that wisdom and maturity to make the most of this decade in your life?
---
Republishing Articles
My newsletters, Thoughts on Excellence, have been republished in approximately 40 trade magazines, on-line publications, and internal publications for businesses, universities, and not-for-profit organizations over the past 20+ years. If you would like to republish all or part of my monthly articles, please send me an e-mail at dan@thecoughlincompany.com with the name of the article you want in the subject heading. I will send you the article in a word document.