Thoughts on Excellence Free E-Newsletter Series
Volume 20, Issue No. 23b
April 15, 2023
By Dan Coughlin
Listen to this Article
Download file in MP3 format.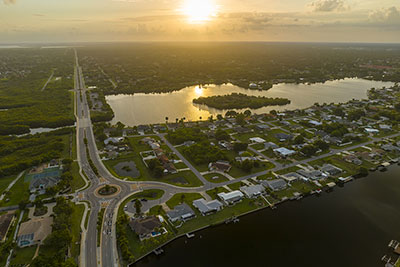 In the Merriam-Webster Dictionary, here are two definitions of the word "Crossroad":
A road that crosses a main road or runs cross-country between main roads
A crucial point especially where a decision must be made
For many people the main roads of their 30s and 40s involved their career and their family. It may very well have included community activities such as attending religious services and/or being involved in neighborhood activities or youth sports or youth activities. Those decades are remarkably busy. It is very possible that those decades moved by like a blur without hardly any time for personal reflection and discernment. Suddenly children have grown and moved on with their lives. Groups these people were once very much involved with are no longer getting together. Career choices and opportunities have changed.
And then one day, or many days, these people realize they are at a crucial point where a decision needs to be made. This happens in the stage that I call, Crossroad Choices. The person needs to make difficult decisions:
Do I want to continue on in the career I've been in, or do I want to change what I do for a living?
If I was let go from an organization, what type of work do I want to do now?
If I stay with what I'm doing, am I going to recommit to a level of excellence or am going to allow the years to simply go by until I retire?
If I have children, what role do I want to play in their lives now?
What do I want my physical and mental life to be like going forward?
If I'm married, do I want to recommit to my marriage to make it even better or do I want to leave my marriage?
If I'm divorced, do I want a significant other in my life or do I want to remain independent from a committed relationship?
If I've never been married, do I want to commit myself to another person?
If I have aging parent(s), what role do I want to play in their lives?
Do I want a stronger spiritual life, or do I want to avoid the idea of spirituality in my life?
Is there a topic or two or three that I want to really study to enrich my life?
Are there new groups that I want to join and become involved with?
What types of relationships do I want with my siblings and my friends?
And the list can go on and on.
As people live longer, this stage becomes more and more significant. You have developed so many things in your lifetime. You have freedom. You can choose to stay on the main road you've been on or step onto a crossroad that can lead you to a different main road.
Sometimes you don't have a choice. A main road is taken away from you. A spouse wants a divorce, an employer lets you go, a long-term great customer walks away, a disease removes options you used to enjoy, economic conditions removed savings that you thought you had.
And again you are forced to make crossroad choices. What do you do now?
As with the other stages, I very much encourage you to step back and reflect on your situation. Ask yourself, "With what I know right now about myself and about my situation, what do I want my future to look like, and what will I do to get there?" Recall your passions, values, morals, sources of self-confidence, and purpose. Clarify the future you want for yourself. And decide what you will do.
Please don't ever lose sight of the idea that you can reflect, discern, and make choices. You still are the artist choosing what painting you want to create with your life. Of course, your choices have consequences and truly reflect on what the consequences of the consequences could be to the choices you make.
Living life intentionally is not a series of snap decisions. That is why I encourage you to read good books on these topics. Here are books I recommended in the introduction, but here they are again:
New Passages by Gail Sheehy
Soulbattical by Shelley Paxton
Composing a Life by Mary Catherine Bateson
Start With Why by Simon Sinek
Running From Safety by Richard Bach
The Second Mountain by David Brooks
Discover Your True North by Bill George
The Inner Work of Age by Connie Zweig
---
Republishing Articles
My newsletters, Thoughts on Excellence, have been republished in approximately 40 trade magazines, on-line publications, and internal publications for businesses, universities, and not-for-profit organizations over the past 20+ years. If you would like to republish all or part of my monthly articles, please send me an e-mail at dan@thecoughlincompany.com with the name of the article you want in the subject heading. I will send you the article in a word document.