Thoughts on Excellence Free E-Newsletter Series
Volume 19, Issue No. 9a
January 1, 2021
By Dan Coughlin
Listen to this Article
Download file in MP3 format.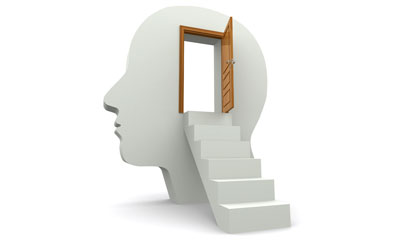 35 years ago I was just out of college, and I was the head soccer coach at a small college in Angola, Indiana called Tri-State University. I bought an audiocassette program called, Masters of Motivation, that featured 12 head football coaches at major universities. I listened to those tapes over and over.
On one tape, Lou Holtz said something that has stayed with me all these years. He said, "Five years from now you will be the same person you are today except for the people you meet, the tapes you listen to, and the books you read."
There I was in my little dorm apartment making a total of $3000 plus room and board for being the head soccer coach and a dorm director. That's when I started seriously reading. And since then I've kept reading and reading and reading.
Never Stop Feeding Your Mind
In many ways I think education starts when school stops.
Education means to draw out the best from the student, the teacher, and the subject. I encourage you, no I urge you, no I challenge you to never stop feeding your mind. Your mind has so many compartments: logic, fantasy, imagination, dreams, problem-solving, checklists, desires, attention, intention, will, volition, calmness, enthusiasm, excitement, subjects, and on and on.
Your mind obviously is the key to your future. Just like your body needs to be fed properly and exercised regularly, so does your mind.
Books, podcasts, movies, conversations, short videos, articles, life experiences, travel, music, observing, and listening all provide you with valuable inputs. Those inputs can connect together in ways that you could never have predicted.
However, if you don't feed your mind a steady supply of thoughts, you won't have the fuel necessary to make those connections.
Vary Your Inputs
As you feed your mind, mix up what is going in there. If a farmer plants the same type of plant every year, he or she will eventually wear out the nutrients in the soil. It's important for the farmer to rotate the crops in order to keep the soil healthy.
The same is true with you. Put a variety of ideas in your mind.
The genres I read usually include biographies, autobiographies, non-fiction business books, sports books, books on ideas to improve human performance, history books, and spiritual books. I try to read a variety at any one time. Right now I'm reading:
Jesus Calling by Sarah Young
An Altar in the World by Barbara Brown Taylor
The Ride of a Lifetime by Bob Iger
The Year of the Pitcher by Sridhar Pappu
William James by Robert Richardson
I encourage you to write down a variety of topics you want to feed into your mind. Then search for books, articles, podcasts, movies, videos, and so on that fit with the topics you want to learn.
It's like you're a freshman in college every day, and you get to choose the topics you want to study and the courses you want to take. There is no diploma, and you never graduate. You just keep learning. And all of that learning connects together in unexpected ways that will help you in your work and in your life.
Be Consistent
Rather than taking a two-year sabbatical to read everything you've ever wanted to read, I suggest you feed your mind in bite-sized chunks every day. If you read for 20 minutes a day, my hunch is that you can read 10 pages a day. If you read 10 pages a day five days a week, that's 2500 pages a year. If you vary the topics of what you read, you will naturally begin to make connections that other people simply don't see. If you prefer podcasts or videos or articles, then invest 20 minutes a day into those, and you will get the same incredible effect in your life.
Conclusion
By consistently feeding your mind every day and varying the topics you put into your mind, you will dramatically and exponentially expand the value you have to offer to the world.
---
Republishing Articles
My newsletters, Thoughts on Excellence, have been republished in approximately 40 trade magazines, on-line publications, and internal publications for businesses, universities, and not-for-profit organizations over the past 20+ years. If you would like to republish all or part of my monthly articles, please send me an e-mail at dan@thecoughlincompany.com with the name of the article you want in the subject heading. I will send you the article in a word document.